Click to scroll through Product Details
GTD's stock of dyed fabrics is solely composed of synthetic fibers and has a width of more than 30 cm. We source our range of crocheted lace fabrics and weft-knitted fabrics from manufacturers with whom we have conducted business for over a decade. The fabrics incorporate elastomeric yarn in negligible quantities (not more than 5%) with synthetic fibers such as rayon, viscose, polyester.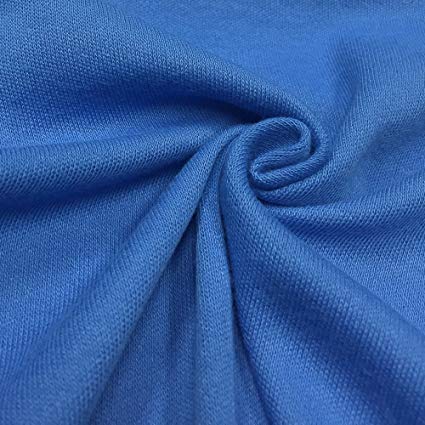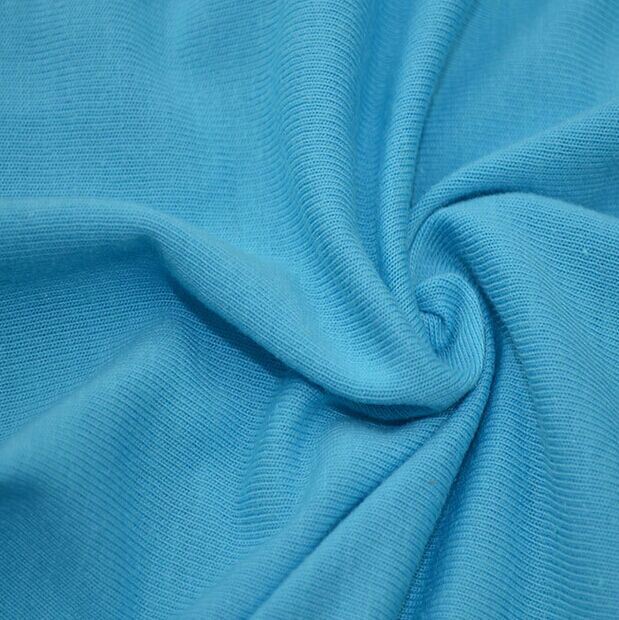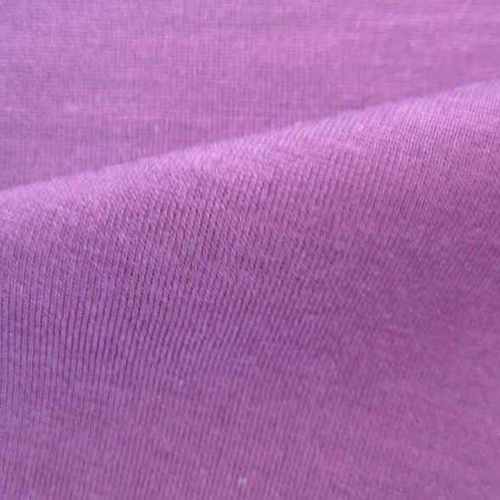 GTD's quality bed linen imports have been of prime significance not only in its own growth but also of its retail partners carving a niche for the company in the market. The bed linen is primarily made of man-made fibers and employs plain, percale or sateen weave in solid colors that are the hallmark of western aesthetics. All orders; from simple stock to challenging customized orders, GTD accommodates them all to deliver what your business demands.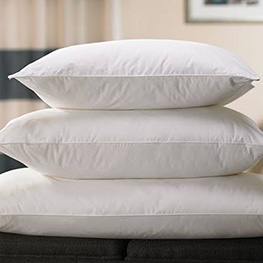 Pillows
Pillow protectors
Pillowcases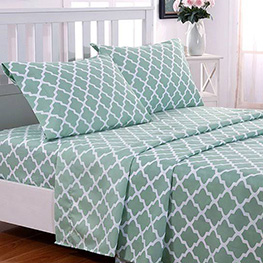 Bed Sheets
Fitted Sheets
Flat Sheets
Bedspreads
Quilts
Blankets
Comforters
Duvet Covers/Quilt Covers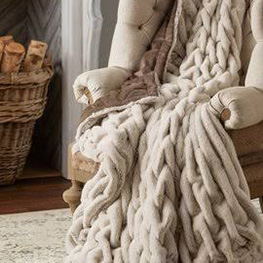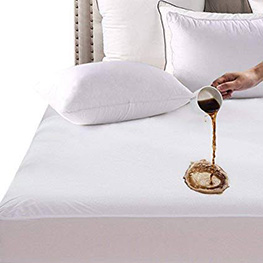 Mattress Skirts/Bed Skirts/Valances
Mattress Protectors
Mattress Toppers
Upholstery Covers
T-Shirts, Vests & Singlets
GTD stocks T-shirts, singlets, vests in solid colors all year round-black, charcoal, grey, tan, navy, white-this color scheme is not absolute and tends to add more hues from the color wheel as it is interdependent on fashion trends. Our primary focus is on sourcing clothing made with synthetic textile materials as these combine comfort and ease together and therefore, offer better value for money to average customers. Our knitted or crocheted singlets and vests also boast of quality materials and 'in' designs. We deliver custom-made products to brands that are streamlined to meet their fashion requirements.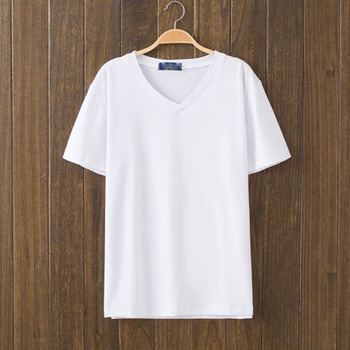 T-Shirts
We import Knit T-shirts that are moisture wicking and are mainly stocked as casual wear in retailers' stores.
Nylon T-Shirts
Canvas T-Shirts
Polyester T-Shirts
Vests
The vests comprise of tank tops that people generally team up with jeans.
Duck Vest
Sweater Fleece Vest
¼ Zip Vest
Full Zip Golf Vest
¼ Zip Pullover Vest
Drape Front Vest
Collar Vest
Tank tops
Muscle Tanks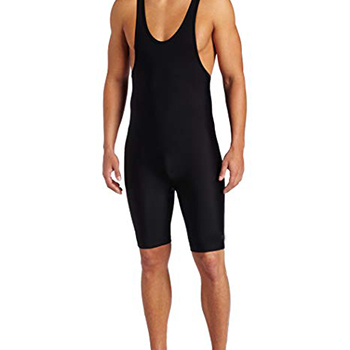 Singlets
The singlet consists of a single one piece garment that is favored by gym goers and therefore, we distribute this clothing item to sport/active wear outlets and to certain chain stores.
We are regular suppliers of all kinds of household cleaning cloths, cleaning mitts and dusters in bulk to small and large businesses. Our cleaning supplies are made with natural and synthetic textile materials such as cotton, bamboo, polyester, nylon, viscose, etc.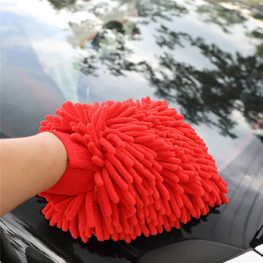 Cleaning Mitts & Dusters
The cleaning mitts are used for dusting and wiping surfaces, counters and objects while the wash mitts are designed to scrub the dirt off cars without leaving scratching or spoiling the paint. At GTD, we store feather dusters that are made with natural- ostrich/geese feathers, lambs' wool; or synthetic materials-microfibers whereas our car cleaning and cob web dusters are made microfibers and poly fibers respectively.
Microfiber Dusting Mitts
Chenille Car Wash Mitts
Feather Dusters
Car Cleaning Dusters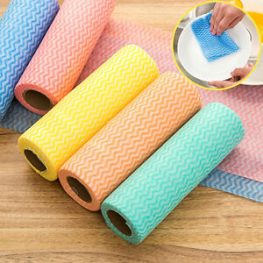 Cleaning Cloths
The cleaning cloth range comprises microfiber cloths, microfiber coral fleece cloths, and non-woven kitchen cloth in various densities for washing, wiping, dusting, scrubbing, and polishing purposes.
Light Duty Microfiber Cloth (for wiping, dusting)
Lint Free Microfiber Cloth (for polishing glasses, windows, and mirrors)
Microfiber Dish Cleaning Cloth with Poly Scour
Microfiber Glass Towels
Ultra Thick Microfiber Cleaning Cloth (multi-purpose)
Polyester Lint Free Cloth (for wiping and polishing glass surfaces)
Bamboo Fiber Cleaning Cloths (multipurpose)
Heavy Duty Cotton Mop Cloths (for scrubbing and wiping floors)
Non-woven Disposable Dish Wiping Rolls (for drying dishes)
Microfiber Coral Fleece Cloth (multipurpose)
Viscose Rayon Staple Fibers
GTD has been into imports of Viscose Rayon Staple Fibers from its very beginning which has resulted in close alliances with the Asian manufacturers, giving us an unlimited access to un-carded and uncombed viscose rayon fibers at the lowest industry rates. The staple length lies between 1.5 to 15 denier and is an indicator of fiber quality, 15 representing the finest. With our uninterrupted supply of these staple fibers, we have been able to make a profound impact on the financial growth of small and large businesses alike, around the globe.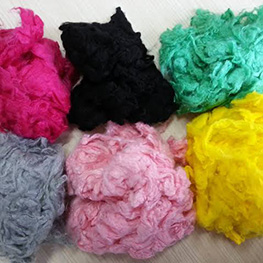 Baby Garments &Clothing Accessories
GTD regularly updates its stock of baby garments and houses a large number of clothing accessories for newborns and toddlers from the age of 0-3 years. We make sure all our imported baby clothing has been made with quality synthetic materials and follows international guidelines. Our inspection teams check the baby clothing products thoroughly before the go ahead is given for shipment. We have sourced and customized knitted and crocheted baby clothing for certain retail giants and for select online stores.
Baby Bodysuits
Baby Kimono Tops
Baby Socks
Baby Sleepers
Baby Leggings
Baby Rompers
Baby Bloomers
Onesies
Baby Buntings
Bibs
Baby Dresses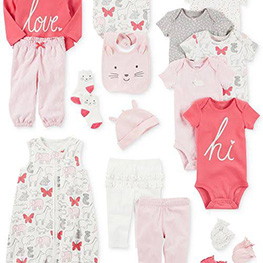 Jackets & Blazers (Women & Girls)
Our initial imports consisted of women's jackets that was gradually expanded to include ladies blazers providing better solutions to the retail clothing market. Now, we also provide stocks of girl's jackets and blazers to all kinds of buyers and have the ability to deliver customized variations in order for your business to stand out from the competition. We import unpadded jackets and blazers that are made exclusively with synthetic materials with or without linings. The jackets below are popular among masses which is why we stock and deliver these fall/winter essentials across different states.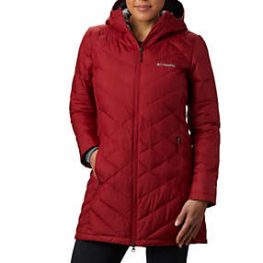 Jackets
Vinyl Jacket
Parka Jacket
Biker Jacket
Retro Jacket
Crop Jacket
Faux Croc Jacket
Plaited Sleeve Jacket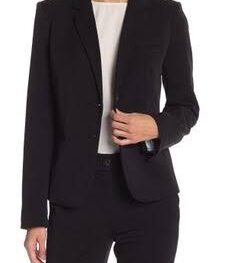 Blazers
Boxy Blazer
Peplum Blazer
Military Blazer
Fitted Blazer
Boy Friend Blazer
Draped Blazer
Short-Sleeved Blazer
Belted Blazer
GTD is your reliable source of imported synthetic hosiery; we house all the different types of knitted or crocheted socks and stockings for your valued customers.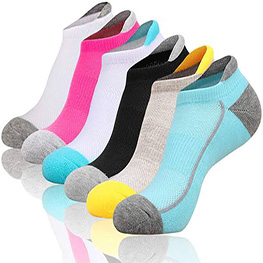 Socks
Ankle Length Socks
Quarter Length Socks
Crew Length Socks
Mid-Calf Length Socks
Calf Length Socks
Knee Length Socks
Thigh High Socks
Slip On Paddings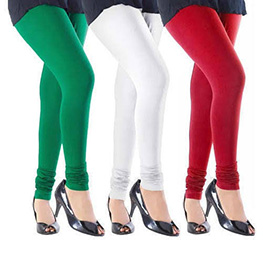 Stockings
Printed Stockings
Striped Stockings
Thigh-High Stockings
Open Toed Stockings
Opaque Stockings
Under-Cover Stockings
Scrunched Stockings
We bring in kitchen and bathroom linens in cotton terry fabrics in large bulks as retailers do not specifically require customization for these everyday essentials though we facilitate customization for all the products that we bring in from Asia. Besides, importing standard quality terry products for the average customers, we continue to import premium quality articles at wholesale prices for your high-end customers.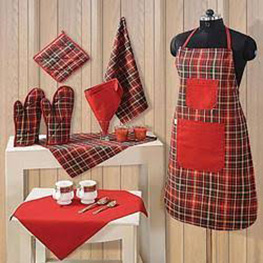 Kitchen Linens
Our kitchen linen imports have everything that your customers need, whether it's unisex aprons or floral oven mitts with a feminine appeal or durable multi-purpose kitchen towels:
Aprons
Cotton Terry Tea Towels
Terry Kitchen Cloths
Pot Holders
Oven Mitts
Bread Bags
Tea Cozies
Napkins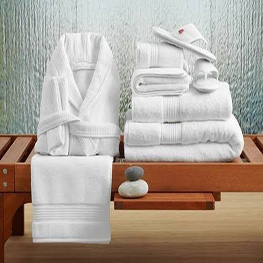 Bathroom Linens
We distribute custom-made bathroom linens to a number of consumer brands and deliver products that are designed to the last detail. GTD bathroom linen consists of:
Terry Wash Cloths
Terry Face Towels
Terry Hand Towels
Terry Bath Towels
Terry Bath Sheets
Terry Bath Robes
Terry Bath Slippers
Curtains & Drapes and Window Valances & Interior Blinds
GTD ships curtains, drapes, window valances & interior blinds that are solely made of synthetic materials because of their mass appeal. Your average customers lead hectic lifestyles and need quality home décor products that are easy to maintain with minimum fuss. The imported range of window coverings incorporates polyester, acrylic, nylon, rayon, and other synthetic fabric sources in its making. Our imports and made-to-order window valances consist of sheer scarf valances and swag valances that are contemporary in design. The curtains & drapes and interior blinds are also selected after analyzing the current market trends in order to stock products that are in demand. We deliver customized patterns in each category to certain interior houses and to retailers in general.
Swag Window Valances
Cascade Swag Valance
Scallop Valance
Tie-up Valance
M-Shaped Valance
Pleated Valance
Rod Pocket Valance
Cuff-Top Valance
Inverted Box Pleat Valance
Balloon Valance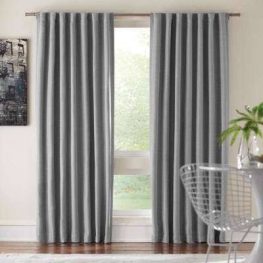 Curtains & Drapes
Grommet Curtains
Rod Pocket Curtains
Ripple Fold Curtains
Tailored Pleat Curtains
Cubicle Curtains
Pinch Pleat Curtains
Inverted Pleat Curtains
Cascade Curtains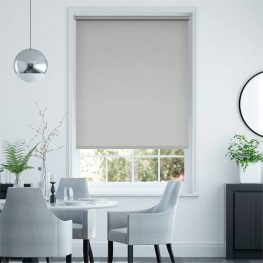 Interior Blinds
Vertical Blinds
Roman Blinds
Roller Blinds
Venetian Blinds
Faux-wood Blinds
Pleated Blinds
Zebra Blinds
GTD headgear imports includes hats and caps made from felt, lace or other textile fabrics; and knitted and crocheted beanie hats. We believe, each business has different quality requisites according to its target market that's why we provide quality headgear for general resale purposes to retail businesses. We, also offer custom-made choice hats so you can deliver prime quality to your choicest patrons.
The headgear comes in different styles for men & women for casual and formal wear. Our popular imported hats are: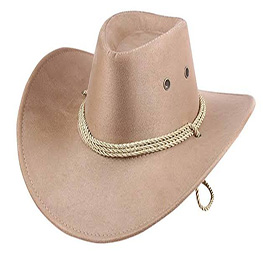 Bowler
Ivy Cap
Fedora
Boater
Trilby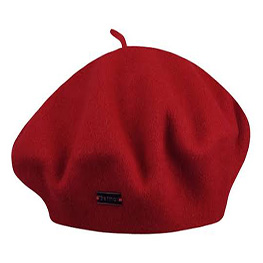 Ascot
Panama
Newsboy
Beret
Gatsby
Baseball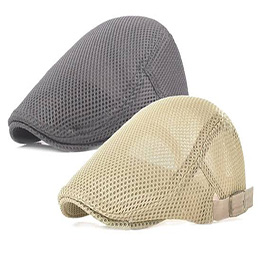 Cowboy
Top Hat
Porkpie
Homburg
Cloche
Sweaters, Jerseys and Waistcoats
Our warehouse is stocked with ready-made winter wear such as jerseys, pullovers, cardigans, and waistcoats that are available in crocheted or knitted designs. These fall/winter essentials are made with man-made fibers/yarns like nylon, polyester, rayon, etc. and can be customized as such to meet your brand requirements. We specialize in custom orders and make sure the final product meets your design and patterns. The sweaters are knit employing various knitting techniques-cable knit, boucle knit, fisherman knit, ribbed, twist knit, eyelash knit, techno stitch. Our stock and custom imports generally revolve around the following;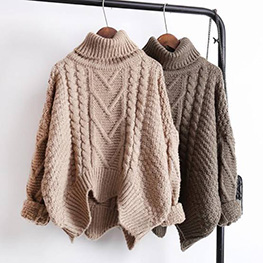 Sweaters
Oversized Sweaters
Classic Sweaters
Long Sweaters
Waterfall Sweaters
Cropped Sweaters
Ruched Sleeves Cardigans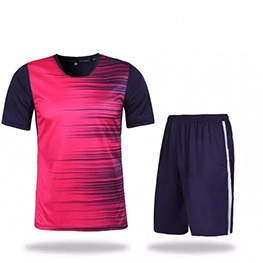 Jerseys
O-Neck Sweater Jersey
Turtle-Neck
Jersey Hoodie
Jersey Cardigan
Wrap Jersey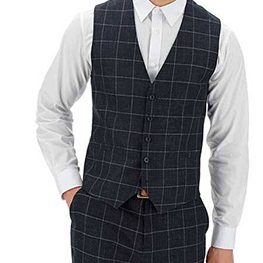 Waist Coats
Basic Five Button
Asymmetric Four Pockets
U-Neck
Mandarin
Double-Breasted
GTD stocks standard umbrellas that are designed to be light yet sturdy for everyday use as well as to withstand heavy downpours and strong winds. These can be used to protect against the UV rays of the sun and during rain showers. Dark or intense colors such as reds, blues absorb more UV light than other colors blocking three-quarters of the sun's radiation whereas black umbrellas render ninety percent protection making them the safest option for UV and UVB protection. You will find the following umbrellas under our roof:
Types: Handheld Umbrellas (dual protection: sun & rain), Walking-stick Umbrellas, Parasols (for sunny weather only).
Colors: Black, Transparent, Custom Colors.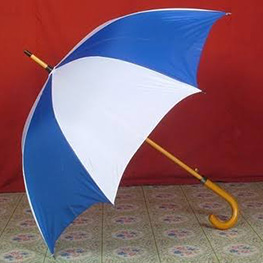 Handheld Umbrellas
The umbrellas in this category are a good choice for customers who prefer a single umbrella that they can use the year round. These umbrellas have metal frames; and water-proof and wind-proof nylon canopies making them a perfect solution for sunny, rainy and windy weather conditions.
Classic Umbrellas
Dome-Shaped Umbrellas
Bubble Umbrellas
Helmet Shaped Umbrellas
Birdcage Umbrellas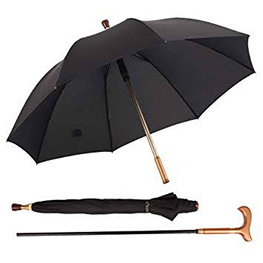 Walking-stick Umbrellas
As the name suggests, the umbrellas in this imported or custom-made range serves dual-purpose; the high-density polyester pongee fabric protects the person against the elements (sunshine/rain/wind) while the walking-stick provides support to the spine and legs during outdoor walks. The walking-stick features a non-slip crutch handle and a durable rubber ferrule at the base which provides stability when walking on slick streets and pavements.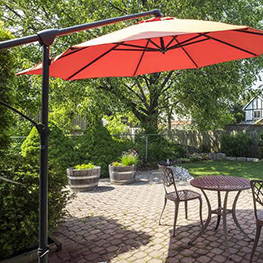 Parasols
The imported parasols or sun umbrellas serve a single purpose, which is to provide shade against the sun. GTD team selects and brings parasols in all kinds of hues and designs, with focus on ongoing market trends. We supply the following parasols:
Victorian Parasols
Chinese Parasols
Japanese Parasols
Vintage Parasols
We offer you competitively priced bags and luggage which utilizes textile fabrics such as canvas in its making or is primarily made of plastics. Everyday bags are imported and stocked in our warehouses according to the ongoing market trends unless it's a custom import for a particular customer. Our team continues to bring in new and fresh designs whether these are school satchels for kids, sleek briefcases for office or vanity cases for women. We also have vertical Plastic lunch container bags which make it easier for commuters to carry their lunch during the morning rush hour. Our stock consists of:
Suitcases
Trolley bags
Duffel bags
Knapsacks
Backpacks
Rucksacks
Trunks
Vanity Bags
Vanity Cases
Briefcases
Laptop Bags
Document Bags
Vertical Lunch Bags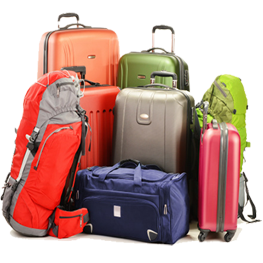 Our range of handbags revolves around fashion and what is in at a given time. The materials remain consistent as we import handbags that are made entirely with textile fabrics or incorporate plastic sheeting as a core material or the external part of the bag. At times, we have to customize our orders so they are along the lines of handbags that are part of the model runways during a specific season. We do stock basic handbag designs in solid colors in our warehouses all year round. Some common handbags include:
Tote Bags
Shopper Bags
Hobo Bags
Clutches
Evening Bags
Cross Body Bags
Shoulder bags
Satchels
Bucket Bags
Beach Bags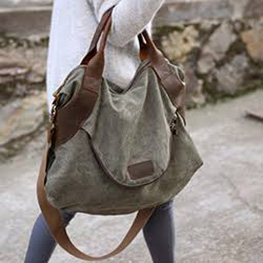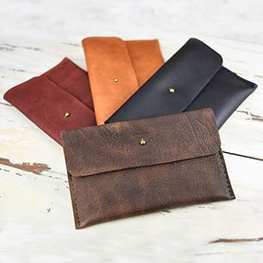 GTD regularly imports, stocks, and supplies non-woven fabrics to a number of industrial customers as these are some of the most common materials used across various industries. The non-woven fabricsthat are in demand have a density between the ranges of 25 g/m2 to 150 g/m2 and is primarily constituted of synthetic or natural fibers. Our team outsources non-woven fabrics that are manufactured using chemical or thermal bonding, needle punching, etc.
Non-woven Fabric (Synthetic Fibers):  More than 25 GSM but Less than or equal to 70 GSM
Non-woven Fabric (Natural Fibers): More than 70 GSM but Less than or equal to 150 GSM
These non-woven fabrics include:
Impregnated Non-woven Fabrics
Coated Non-woven Fabrics (Hydrophilic or Waterproof)
Laminated Non-woven Fabrics
Needle Punch/Stitch Bonded Non-woven Fabrics
Spunbond Non-woven Fabrics
Spunlace Non-woven Fabrics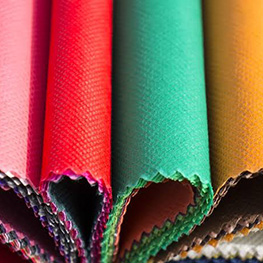 We continue to strive for quality and craftsmanship whether it's our stock or a custom import on behalf of a customer; our team works with the locals to scour the industrial and manufacturing areas in various provinces and districts in China to bring you rubber or plastic uppers and outer soles that comply with US and European Standards for non-waterproof shoes. For now, we are importing the uppers for slip-on shoes, loafers, flat shoes, etc. These uppers do not encompass shoes that cover the ankle or any kind of strap or buckle shoes.
Work Gloves, Mitts & Mittens
Our stock of work gloves and mittens is procured exclusively from established manufacturers to ensure product safety. We deliver custom-made gloves to the healthcare, hospitality, automotive industries among others. These gloves are made with either natural fibers; cotton, rubber; or man-made fibers such as nylon, acrylic as well as those fibers that have been regenerated from natural fibers such as rayon. Our pairs of industrial gloves are coated or impregnated with plastics or rubber variants to provide the level of hand protection according to your work requirements.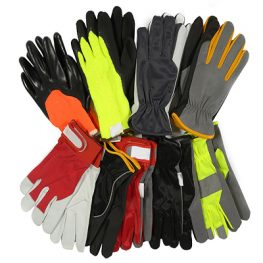 Nitrile Coated Gloves
PU Coated Gloves
Neoprene Gloves
Seamless Knitted Gloves
Laminated Coated Gloves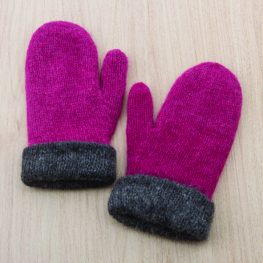 Latex Gloves
Garden Gloves
PVC Coated Gloves
Cut-Resistant Gloves
Carpets & Textile Floor Coverings
We import synthetic carpets; and PVC, Vinyl and linoleum flooring to home décor companies, and to hardware retailers worldwide. The materials are imported from Chinese manufacturers that have a proven track record for making quality products in great bulks at considerable trade discounts, and supplied to businesses at competitive wholesale prices. Our warehouses stock standard quality carpets and other floor coverings made from olefin, nylon, polyester or acrylic. Our customization services are free of cost.
PVC Flooring

Laminate Flooring
Vinyl and Linoleum

Synthetic Carpets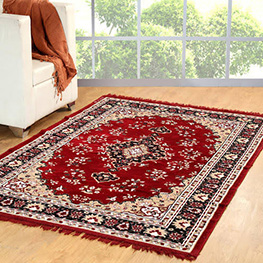 Ride-on Vehicles for Children
GTD brings in high quality riding toys for boys and girls-tricycles, scooters and pedal cars-from its trusted manufacturing partners. These are available for children between the ages of 2 and above and come in different toy colors such as blues, reds, yellows, pinks, and purples. We make sure all safety measures have been taken into account in the construction and materials of all our toys especially the riding toys. These ride on toys have a stable steel/metal frame, non-slip handle bar grips, durable wheels and a faux-leather/leather/sturdy seat in case of pedal cars and tricycles.
Riding Toy Vehicle
Types
Features
Age Group
Tricycles
Trike

Big Flyer Tricycle

Big Wheel Tricycle

Foldable

Light-Up Wheels or Rubber Tires

2-5
Scooters
Two-wheels

Three-wheels

Frog scooter

Adjustable Height

Foldable

PU Luminous wheels/Light-up wheels

Non-Slip Deck Plate

3-12
Pedal Cars
Pedal Tractor

Pedal Go-Kart

Pedal Fire Truck

Rubber Tires

3-12